Managed IT Services
Managed IT Services provide optimized or specialized IT services and support to organizations. The main goal is to ensure the client's business systems remain secure and up-to-date, as well as provide support for any issues that may come up.
You Can
Rest Easy

When You Put Your Managed IT Support in Our Hands
Tailored Packages
We know that every business's needs are completely different from the next, so we offer 100% custom packages for any business size or budget.
Ramped Up Productivity
Never stress again about network failures, as our managed IT services include around-the-clock monitoring of your computers and network to help prevent problems before they happen.
Proactive Remediation
We take care of problems. Most of them before you ever knew about them.
Build Trust with Your Clients
Protecting your clients' data is paramount in maintaining their trust. We protect the data so you can focus on serving your clients.
What Can You Expect

from Our Managed IT Services?
IT Infrastructure Management
We will oversee and manage the technology infrastructure of your organization. This includes planning, designing, implementing, operating and maintaining the IT assets of an organization. It includes the management of computer hardware, software, networks, servers, data storage, voice communication systems and other related technologies. The goal of IT Infrastructure Management is to ensure that systems are secure, reliable and performing at optimal levels in order to achieve maximum efficiency for the business.
Managing IT Resources
We deploy the necessary hardware, software, and other resources to support the organization's IT needs. This also includes equipment lifecycle management and updates.
IT Support
We provide remote monitoring and management of endpoints. This also includes, remote help desk, user support, monitoring PCs and servers for performance, memory monitoring, errors. Proactive management that can predict problems before causing downtime.
Help Desk
We provide unlimited technical support to end users. This includes resolving problems with computers, software and network systems. IT help desk can provide assistance with troubleshooting computer issues, as well as offer advice on optimizing system performance, configuring hardware and software, install operating systems and applications and more.
Remote Workforce Solutions
Remote workforce solutions enable employees to work remotely, either from home or another location. This type of work arrangement has become increasingly popular in recent years due to the growing need to cut costs and provide flexibility for employees. Remote workforce solutions allow organizations to access specialized talent or expand their labor pool without incurring extra overhead expenses.
Orchestration
We handle the orchestration of your IT operations. It involves creating workflows that can be deployed with a single action, at any time to quickly respond to changing needs. Through orchestration, tasks like provisioning virtual machines and configuring applications can be done more efficiently and with less manual effort. With orchestration, teams have greater control over the IT processes that power their business, which results in increased agility and improved service levels.
IT Consulting
We provide advice and assistance to organizations on how to use different technologies in order to optimize operations, achieve goals and reduce costs. Consulting helps organizations stay up-to-date with technology trends, implement efficient systems and processes, and realize cost savings.
Network Monitoring
We are continuously checking networks for problems or security threats and respond quickly if any are detected. This can involve checking logs and other data from various devices on the network, running tests to detect vulnerabilities, or even scanning for malicious traffic. Network monitoring helps ensure that any potential issues or threats are dealt with promptly, so that the network remains secure and functions optimally.
Cloud Services
Common cloud services include Infrastructure as a Service (IaaS), Platform as a Service (PaaS) and Software as a Service (SaaS). With IaaS, organizations can rent storage space and virtual machines without having to purchase physical hardware. PaaS allows users to develop, deploy and manage applications without configuring complicated infrastructure. SaaS enables users to access business software over the internet, eliminating the need for installation or software upgrades. Cloud services provide businesses with scalability, flexibility and cost efficiency.
Email Management and Support
Email management involves setting up processes to ensure that incoming messages are timely addressed, archived for future reference, and appropriately deleted when no longer needed. It also includes setting up rules to route incoming messages automatically to the correct people or departments so that they can be quickly addressed. Additionally, email management often includes setting up user accounts with appropriate access levels so that only authorized users can access specific data or information.
Security and Reliability of IT Systems
We ensure that the organization's IT systems are secure and reliable, and implement measures to protect against cyber threats and other types of vulnerabilities.
Managing Vendor Relationships
We manage relationships with external vendors and service providers, and for negotiating contracts and agreements related to the organization's IT resources.
Leadership and Guidance
We provide leadership and guidance to your IT team or staff, and ensure that your team has the necessary skills and resources to meet the organization's IT needs.
Virtual CIO (Chief Information Officer)
As your virtual CIO (chief information officer), we are responsible for developing and implementing a long-term vision for your organization's use of technology, and for aligning that vision with the organization's overall business objectives.
*Some of the above services are required when working with Kirkham IronTech
Will Make Sure You're Satisfied
"Kirkham IronTech stays with the issue until corrected and they're always advising us on how to improve our security and overall system. If someone isn't sure about what company to choose, I'll tell them Kirkham IronTech is the only one in town to get you satisfied."
Top Tier Service
"I get top-tier IT service with the benefit of the entire company's "institutional knowledge" for a price that is a fraction of what it would cost me to have just a single dedicated IT person on staff. Kirkham IronTech responds rapidly to my issues and concerns and updates me via emails every time anything is done on a given work ticket. I've hired other service providers before, but no other provider can compare with the level of service and knowledge I get from Kirkham IronTech."
Happy with the Results
"The biggest benefit of working with Kirkham IronTech is knowing that everything is being backed up every night. Calling for help is easy, and I've been happy with the experience and results. Undecided about choosing a service? I may not know anything about your other choices, but I'd recommend that you go with Kirkham IronTech."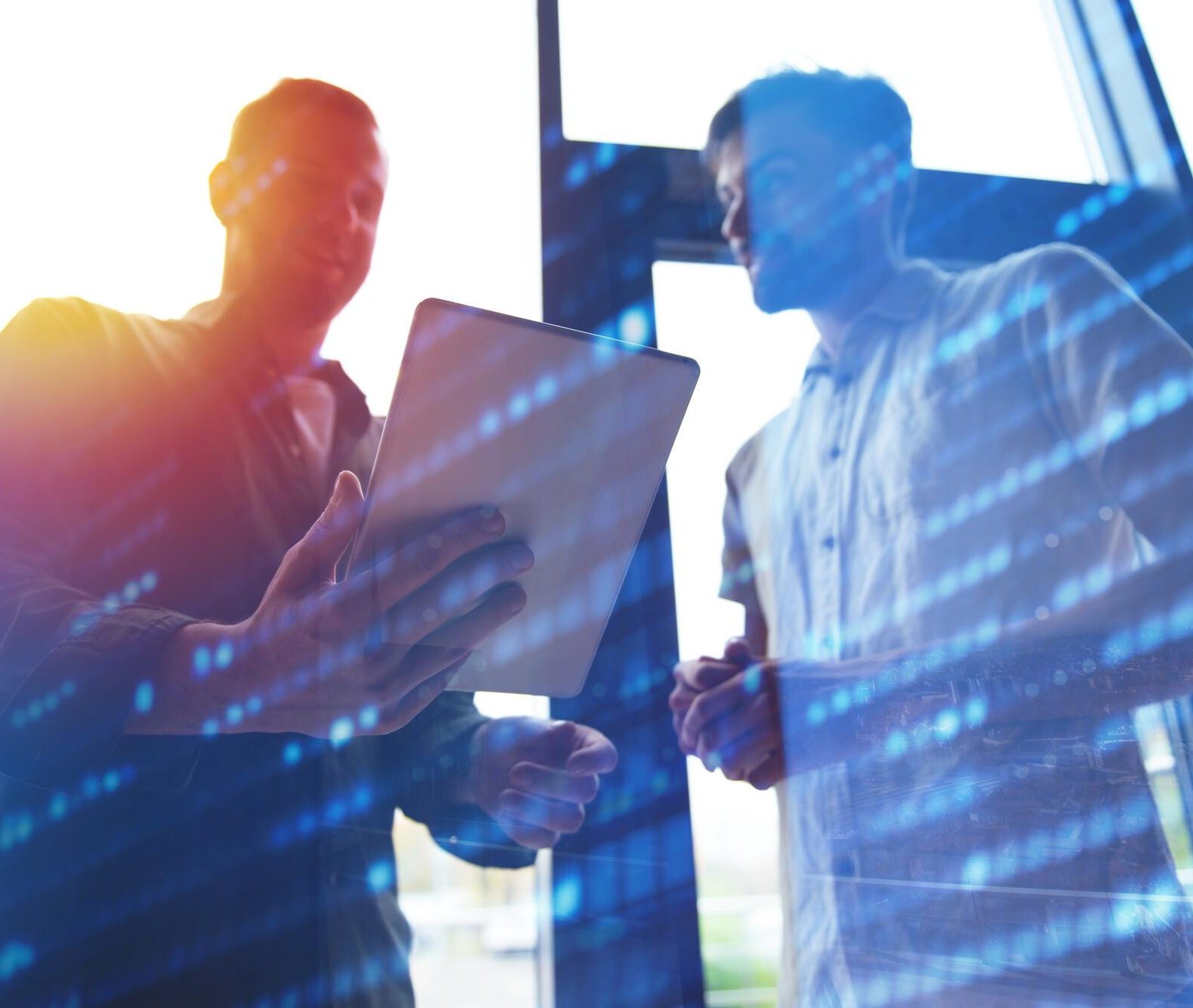 Why Choose
Kirkham IronTech

for Your Cybersecurity & IT Needs?
A True Enterprise Partner
Proven track record of providing reliable and efficient managed IT and cybersecurity services for corporations.
Our Passion Leads to Excellence
Experienced and passionate team that provides customized solutions and keeps up with the latest technology advancements.
Everything Your Business Needs to Run Smoothly
Comprehensive portfolio of IT services, including network setup and management, cybersecurity, cloud computing, and more.
Get a FREE Risk Assessment
Learn how we can help you secure your data and your brand.